Rustic Oak Beams for Architects and Specifiers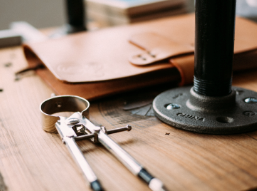 Rustic oak beams can bring architectural plans to life through sheer quality and the individual character of the wood. Reclaimed oak is particularly striking, having matured over time for a darker, more exclusive colour tone. Because it is a hardwood with a strong core, oak is also ideal for structural roles within building plans.
We provide reclaimed oak beams from 80mm-350mm (height and width) and lengths of 1.0m-5.0m (custom lengths also available to suit your specific requirements).
We have over twenty years of experience cutting, treating, and finishing beams to the precise standards demanded by architectural plans. To guarantee this, we provide a 14-day money-back promise on all of our oak products and nationwide delivery, ensuring you a prompt service wherever you're working.
In addition to rustic oak beams, we provide a variety of other beautiful oak products.
Commercial stair design
For made-to-measure commercial stair design, air-dried oak is an excellent material choice. The timber is long lived, stable, and less prone to movement than standard oak. The physical strength and resistance of the wood helps it to withstand daily wear and tear. And because oak ages beautifully, you won't have to worry about your staircase losing its unique charm or patina.
Our air-dried oak beams are available from 100mm x 100mm to 500mm x 500mm (cross-section) and lengths of 1.5m-5.0m (custom lengths also available to suit your specific requirements).
Cladding suppliers
We understand the importance of both appearance and function when drawing up architectural plans. To help, we provide oak beams to clad RSJs. This means we can hollow out the insides of oak beams, creating a 'U' or 'L' shape ideally suited to concealing lengths of wiring, unsightly plumbing, or other structural components you would like to cover from view.
By hollowing out the beams ourselves, we are able to guarantee you truly bespoke cladding sizes and specifications. Photos of every beam can also be sent to you prior to dispatch, ensuring you're happy with the finished products.
Our experienced team is here to help. For rustic oak beams and other quality oak products,
call us on +44 (0)1285 869222 or enquire online.