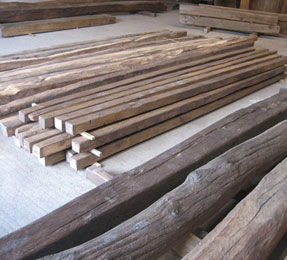 Delivery Information
Nationwide deliveries are available for oak beams.
Oak beams less than 2m and up to 50kg are usually delivered using an overnight courier at a minimum cost of £30 inc. VAT.
Larger or longer beams can be delivered via the Pallet Distribution Network. The cost is from £70 plus VAT, depending on the length of beams and delivery location.
Orders weighing less than 2 tonnes and measuring no more than 6 metres in length can be delivered by oakbeamuk.com. This costs £150 plus VAT for half a day, or part thereof, or £300 plus VAT, for a full day or part thereof.
These are indicative costs only, please contact us for a more detailed delivery quote.