Leading Oak Beam Suppliers For Homeowners Throughout The UK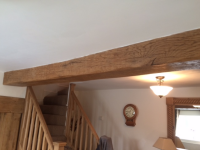 We have been providing oak beams to homes for over 25 years. During this time we have got to know where to find and source the highest quality oak and take time to ensure that all the oak we stock is to our high standard. Oak is a versatile material and can be used to create a rustic, light country appearance with our cleaned air-dried oak beams or for a more rich and warm feel you might prefer a medium brown waxed air-dried beam.
Structural Oak Beams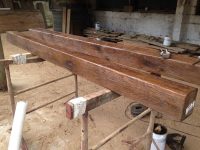 Our structural oak beams provide all the benefits of creating either a rustic or more contemporary appearance. Every oak beam we produce is completely unique and bespoke in both style and size. We supply both reclaimed and air-dried oak beams for homeowners throughout the country.
Reclaimed Oak Beams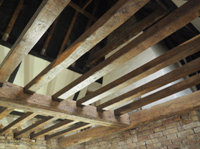 If creating character and individuality is your main priority then reclaimed oak beams are ideal for this. These type of oak beams are less prone to movement and more stable as they have been used previously and therefore are already dry. Their rich colour and their knots and twists highlight their previous life and are entirely bespoke.
Our reclaimed oak beams come with a full preparation service that includes cleaning, chamfering and waxing the oak beams or alternatively we can provide the beams in their raw state. We will send you photos of your oak beam before delivering it to you so you can be certain that it will suit your home.
Air-dried Oak Beams
Air dried oak beams are more suitable and stable for structural oak beams than green oak as they are less prone to warping and splitting. The more time these beams have been air-dried the more stable they become and we would recommend these type of oak beams. We can also cut to your desired specification.